Bottle Service: The Exchange Brewery Golden Ale
Niagara's Exchange Brewery borrows techniques from its winemaking neighbours to make a dry and complex but easy-drinking Golden Ale.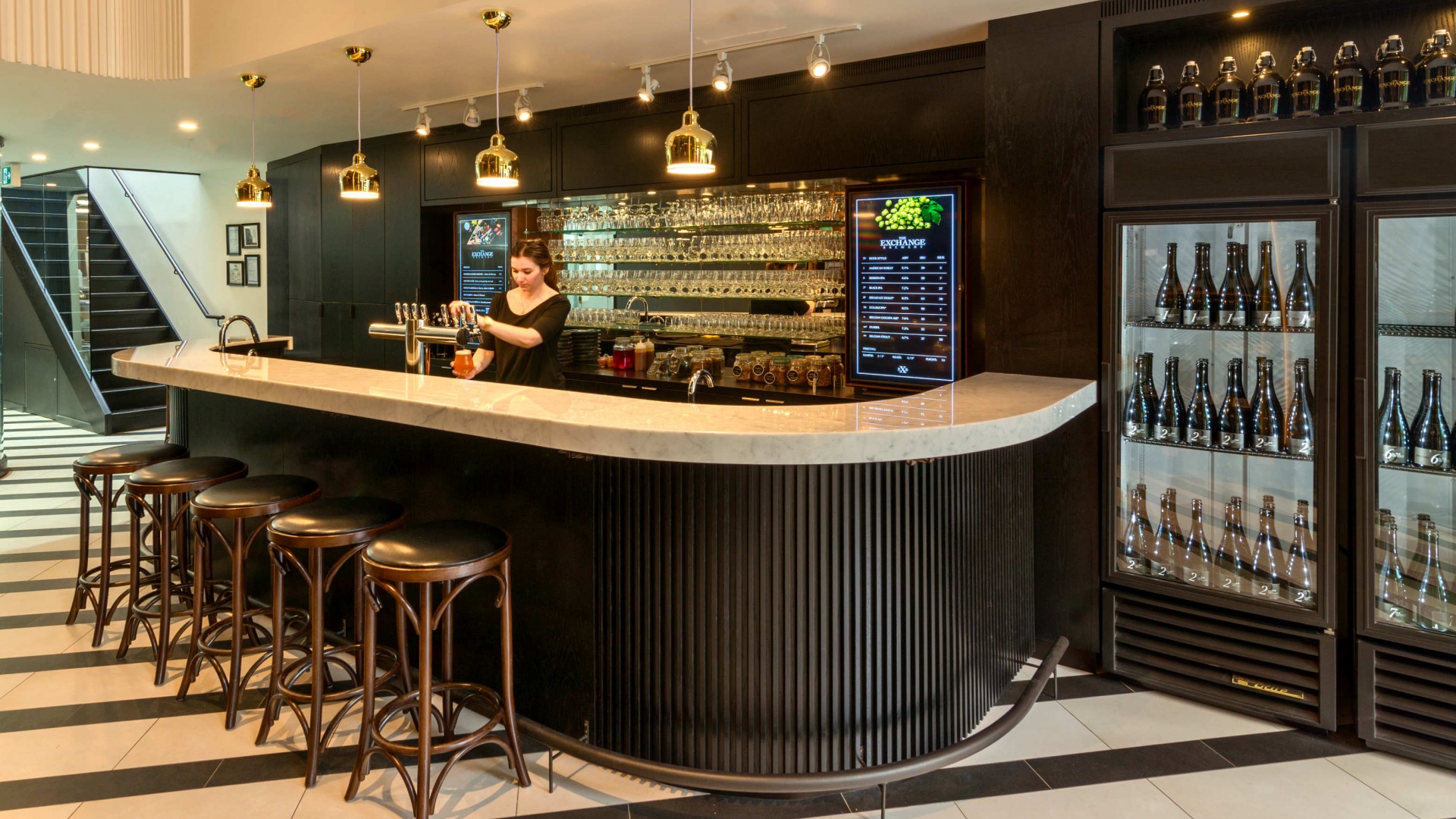 Niagara-on-the-Lake's claim to fame is definitely its wine. But another type of regional tipple has been growing in popularity lately. One of NOTL's newest craft breweries is The Exchange Brewery and its interesting, complex beers have earned a slew of awards, like at the 2017 New York International Beer Competition. 
The Exchange Brewery actually borrows techniques from its winemaking neighbours to create next-level brews. Take, for example, their Golden Ale which debuted on LCBO shelves last month. It's fermented with Belgian Ale yeast then aged in French oak barrels for three months which helps the flavours develop. What results is a dry ale with notes of vanilla and tropical fruit along with a touch of funk and subtle spice. Wine drinkers that might turn their noses up at the average big-name brew will appreciate a glass of Golden Ale more than they might expect. 
The Golden Ale pairs nicely with cheese, oysters and salmon as an interesting alternative to a bottle of white. And since it's packaged in a fancy-looking Italian sparkling wine bottle, it'll look just as elegant on your tabletop. 
$13.50 for 750mL, LCBO.