Bottle Service: Nickel Brook Maple Porter
Canadian maple syrup puts a patriotic twist on this Nickel Brook porter, combining traditional dark roasted malts with a maple flavour and aroma.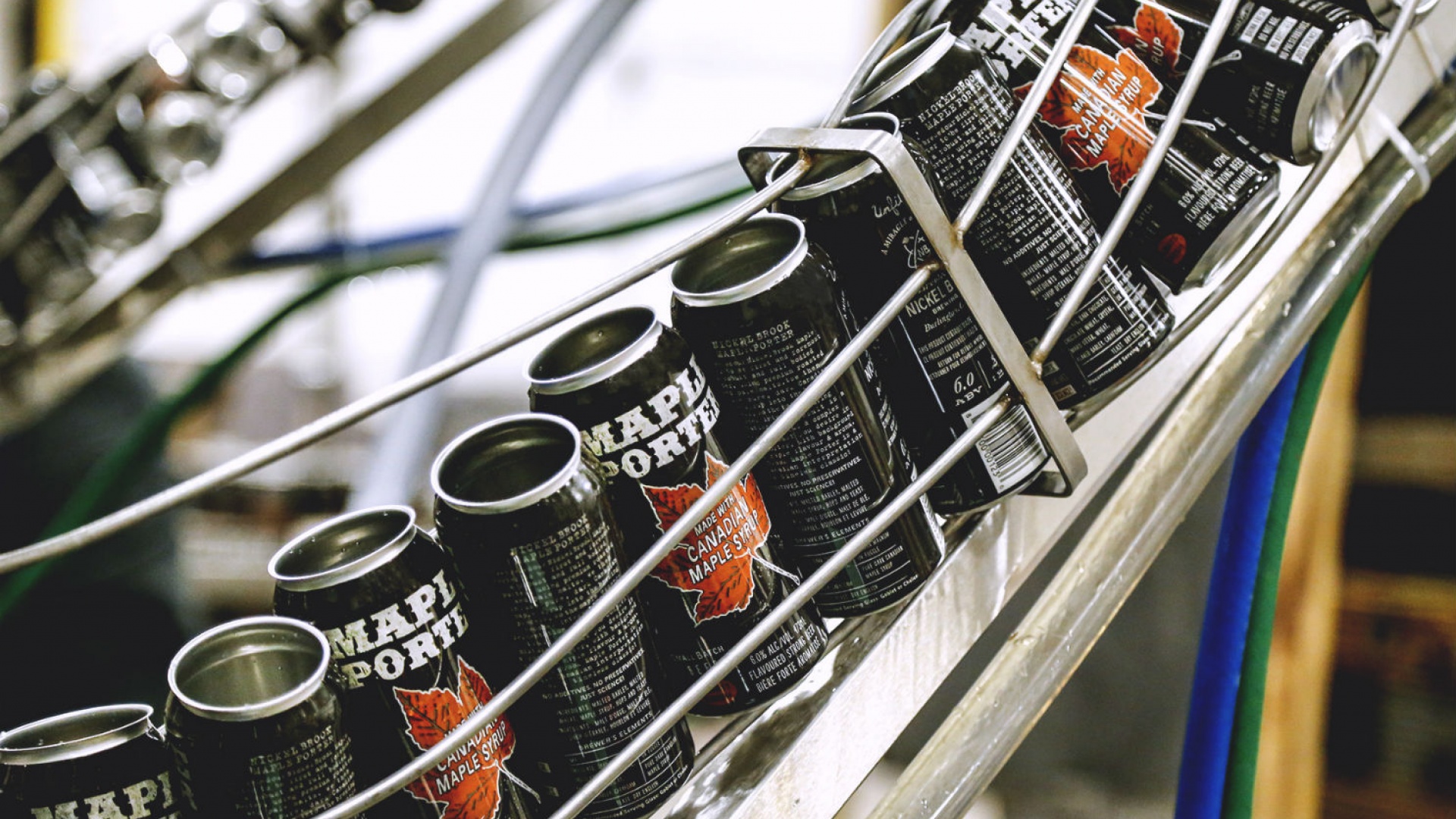 The world's largest maple syrup festival happens during the first week of April in Elmira, Ont., when producers gather to celebrate the season's harvest triggered by the change in temperatures. Waffles and pancakes might be the obvious vehicles for indulging in this golden syrup, a local Ontario brewery has found a creative way to incorporate the sweet stuff into its lineup.
For Nickel Brook's Maple Porter, the brewery takes a traditional porter recipe using dark roasted malts and adds in dark maple syrup (produced in Quebec) before fermentation. This gives the yeast additional sugar to ferment during the brewing process.
The result is a classic porter heightened with maple flavour and aroma. You might also notice notes of coffee, dark chocolate and vanilla along with a creamy and smooth finish since it's naturally carbonated. Try pairing Maple Porter with fish and chips, pulled pork or vanilla ice cream. Nickel Brook even has a few suggestions on how you can incorporate the beer into recipes like chocolate cookies and pancakes, which means you can respectably sneak a bit of beer into your morning meal. 
The beer is only available seasonally after the year's maple harvest, so grab a few for your next breakfast while you can. 
$3.25 for 473mL; LCBO.