Bottle Service: Siempre Tequila Plata
This Canadian-owned, made in Mexico tequila is sweet, peppery and perfect for your Cinco de Mayo celebrations.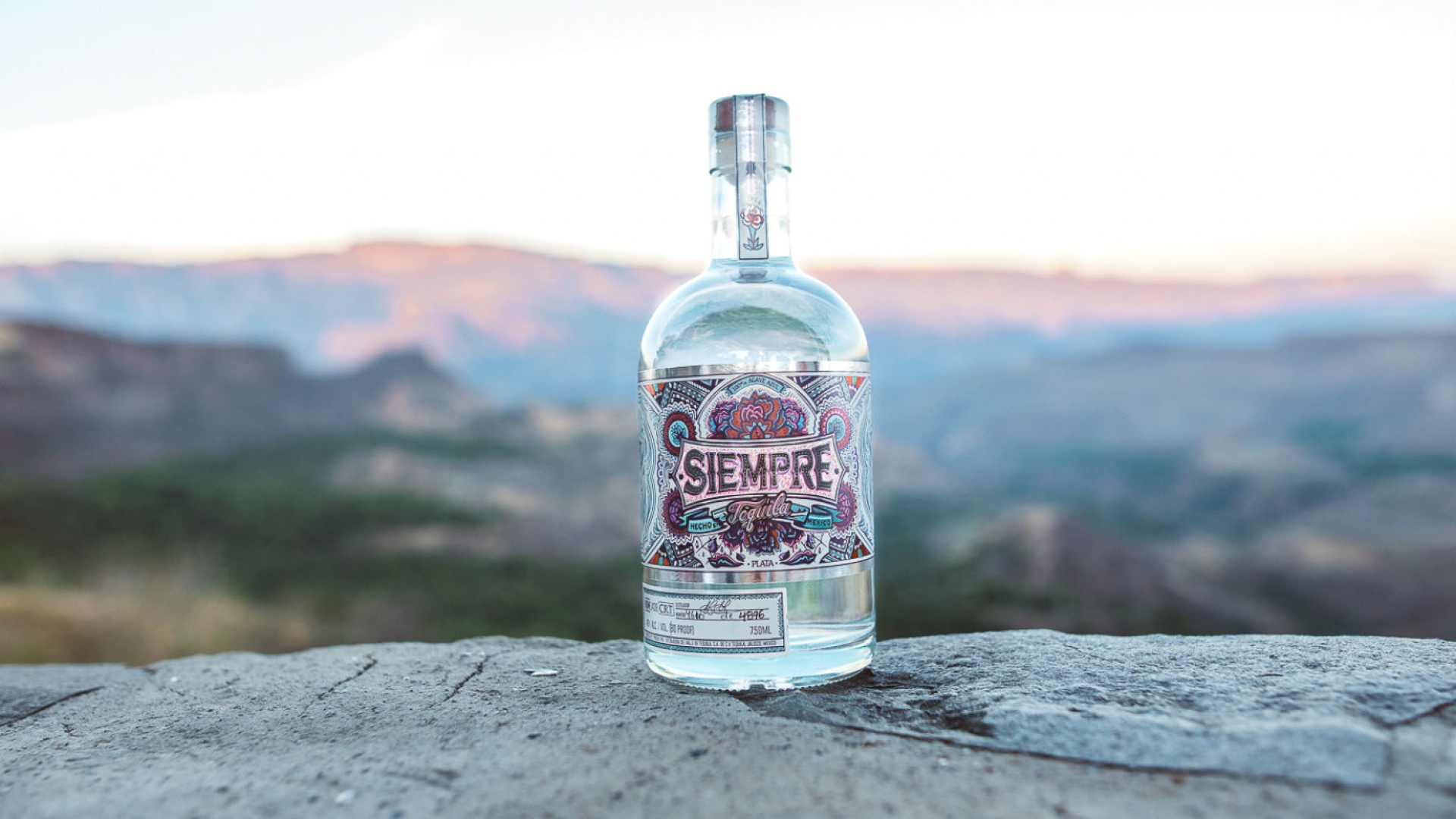 If our multitude of taco joints are any indication, we're clearly big fans of all things Mexican in this city. But we've now got another reason to be celebrating the Mexico-Toronto connection: a new tequila on the LCBO's shelves – Siempre Tequila Plata. Launched by Toronto couple Alex Lacroix and Monica Sanita, it's the world's first Canadian-owned tequila. Fun fact: Sanita's great-grandmother used to make mezcal, a type of tequila, at home in her native Mexico.
Siempre itself is produced in Tequila, Mexico. Yes, it's actually the name of a town and the municipality where its located, Jalisco, is the only place where tequila can be made. To make Siempre, blue agave plants are picked from both the highlands and lowlands of the region to create a pleasant blend of flavours. The agave is then processed in a 150-year-old facility where it's cooked in a traditional stone brick oven and distilled twice before volcanic spring water is added to the mix.
Once it's ready for consumption, we urge you to put down the shot glass, salt and lemon slices. Siempre, like any well-made tequila, is best sipped neat and slowly to enjoy its flavours. It's soft and sweet with hints of spice and tropical fruit. But if you're faint of heart, go ahead and pour Siempre over ice or mix it into a favourite cocktail. In between pouring and mixing, the bottle design itself makes for a pretty addition to your at-home bar cart.
$69.95 for 750 mL, LCBO.