Flavour of the Week: Isaan Der
This affordable Junction eatery specializing in Northeastern Thai cuisine has already become a favourite with neighbourhood families and couples.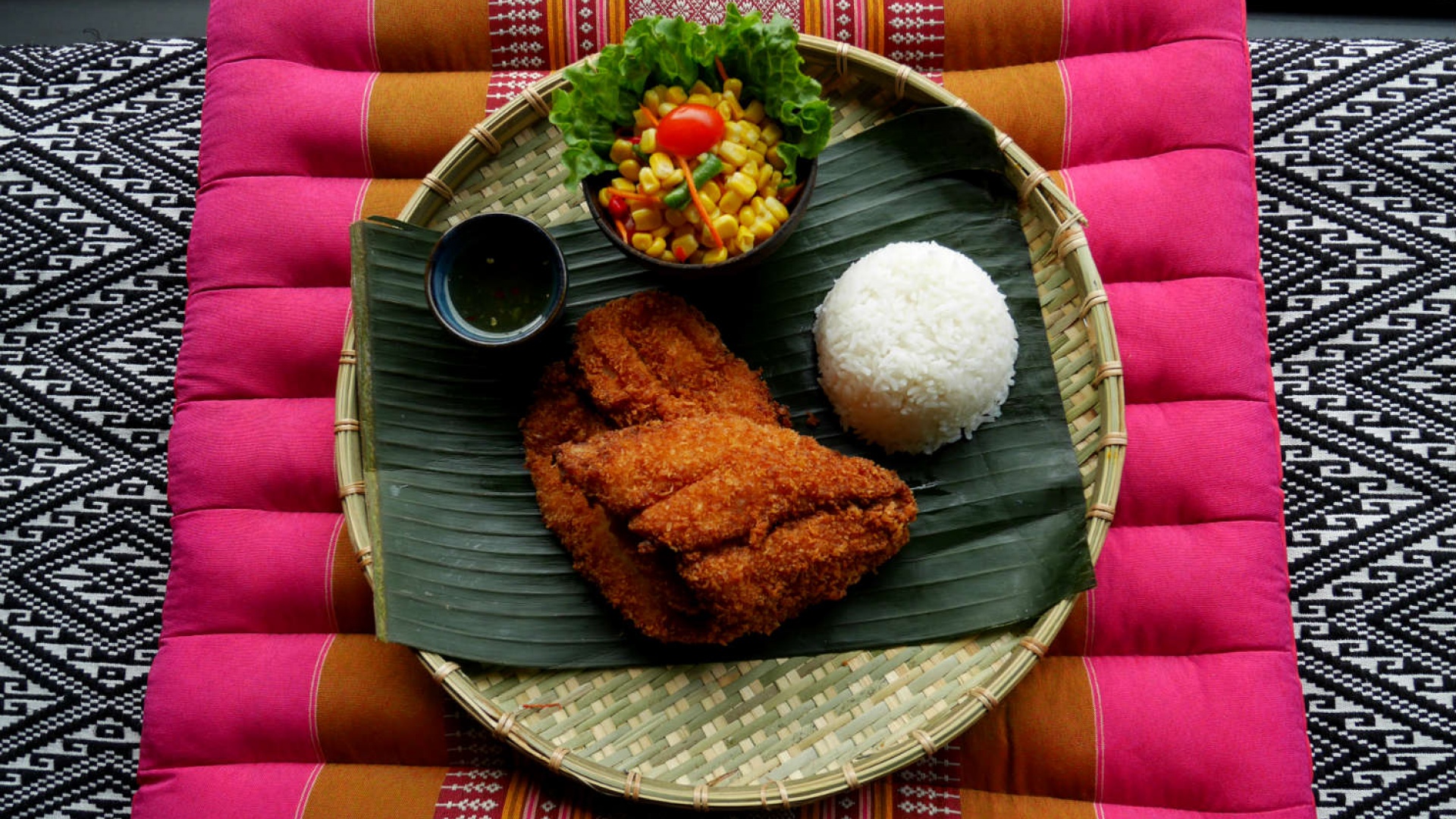 What's the vibe
As The Junction transforms into a hip, trendy hub for young families, its dining offerings are following suit. The latest to open is Isaan Der, which specializes in Northeastern Thai cuisine. The interior is modern, infusing elements of the Southeast Asian country within its decor without being overly kitschy. We like how different sizes and styles of traditional bamboo serving trays adorn a wall while Thai script (which actually lists some of the menu items) decorates the wall opposite.
While it might not garner cross-city treks, we can tell that the restaurant has quickly become popular in the neighbourhood as a go-to Thai spot. Couples and groups of friends would feel comfortable here and a stroller parked outside the storefront during our Friday evening visit indicates that young families are welcome too. 
What to drink
Isaan Der's cocktail menu is short but sweet, injecting traditional beverages with a Thai touch. Take, for example, the mojito which uses fresh basil in place of mint. While it may be a touch over the top, we can't help but smile when the pineapple and umbrella-topped Mai Thai reaches our table. For those taking a break from the booze, the Thai Iced Tea features condensed milk for a sweet and creamy treat.
What to eat
View on Instagram
While Isaan Der specializes in Northeastern Thai cuisine, fans of Thai food in general can satisfy their cravings for favourites here. We started our meal with a serving of fried calamari accompanied by a sweet and spicy sauce. Next up was the Panang curry featuring an addictively creamy sauce with just a hint of spice. But the highlight of our meal was definitely the Pla Tod – fried basa fish served atop a banana leaf-lined bamboo tray – the same trays adorning the wall above where we're dining. The beautiful plating is definitely Instagram-worthy but your tastebuds won't be disappointed either. The fish is flavorful, marinated with turmeric and lemongrass while the fried coating is a touch sweet and perfectly crunchy without being overly greasy.

Dinner and drinks for two: around $60

2961 Dundas Street West, 416-604-0062, isaander.com