Flavour of the Week: Reverie at Weldon Park
This whimsical College Street eatery serves up beautiful, impeccably-plated eats and fresh cocktails.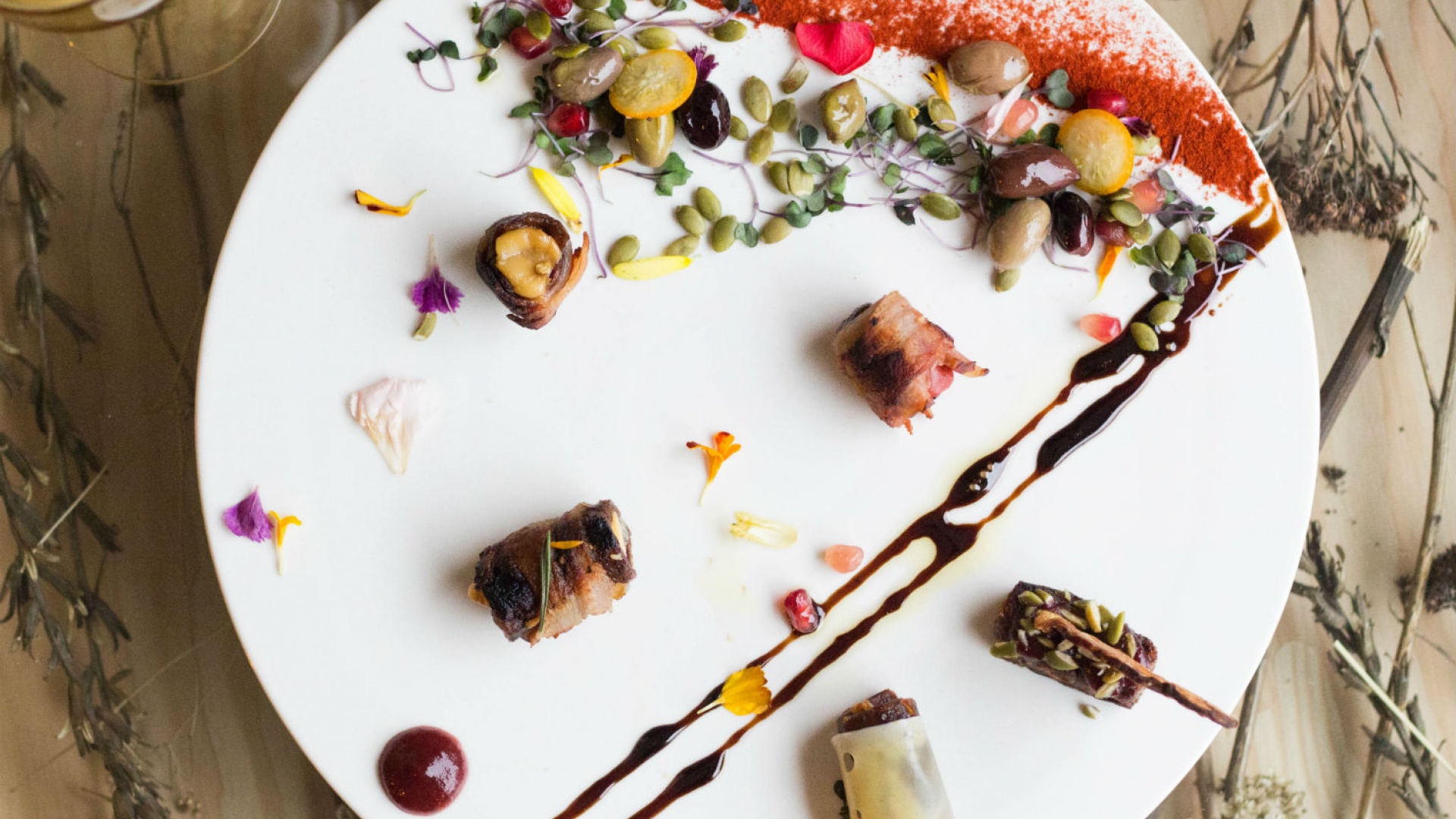 What's the vibe
It's hard to believe that Reverie at Weldon Park used to be a late-night hot spot. While operating the bar, then known as Weldon Park, owner Faaren Farzam and manager Wesley Barber always dreamed of adding a kitchen to the mix and turning their operation into a full-fledged restaurant. They closed Weldon Park in early 2016 and spent eight months renovating the interior into a fantastical, dreamy space fitting to its new name.
Farzam and Co. scoured the province to source Reverie's whimsical decor items like tree roots dug up from the ground in North Bay to kitschy antique glassware and mismatched dining chairs (some were originally from a psychiatric ward dating to the early 1900s). There are three distinct zones in the bar: a cozy lounge by the front window, a bar area with space for dancing when a live DJ spins on weekends (a bit of a throwback to Reverie's past life) and a dining area beyond intricate wrought iron gates.
What to drink
Cocktails are definitely the drink of choice here and some visitors come to Reverie just for that, enjoying a tipple or three along the bar or at a seating area up front featuring a rustic wall of birch tree trunks. Bartender Moses McIntee crafts house-made syrups and concoctions to give a bit of personality to his cocktails. We tried the Grapes, a refreshing vodka-based beverage decorated with halved red and green grapes while For Your Sake was a subtly sweet sipper balancing the Japanese spirit with citrus and sweetness. Shareable bottled beers from Beau's and international wines round out the beverage options.
What to eat
View on Instagram
Every plate that emerges from Reverie's kitchen is nothing short of a visual work of art. Your Instagram-snapping fingers will be getting very busy here. Vibrant sauces and garnishes are deliberately chosen for bold impact and pop, like the Forbidden Arancini – balls of black rice stuffed with lobster lying atop dramatic splashes of a green, flavourful garlic sauce. Paprika and microgreens decorate a plate of raw tuna tacos wrapped in a shell of black radish.
The standout of our meal was the Lamb Weldon – incredibly tender and flavourful cuts of the rack with just the right amount of fat for richness. You can order the lamb for one, two or three, depending on the size of your appetite and company. We completed our meal with a selection of bacon-wrapped dates stuffed with gorgonzola cheese, creating a sweet-meets-savoury flavour bomb.
Dinner and drinks for two: about $100

569 College Street, 416-533-8841, reverieatweldonpark.com