Who has Toronto's best steak?
Wondering where to find the best steak in the city? So are we. Alongside some bona fide meat lovers, we hunted down Toronto's best cuts. Read on to discover our winner.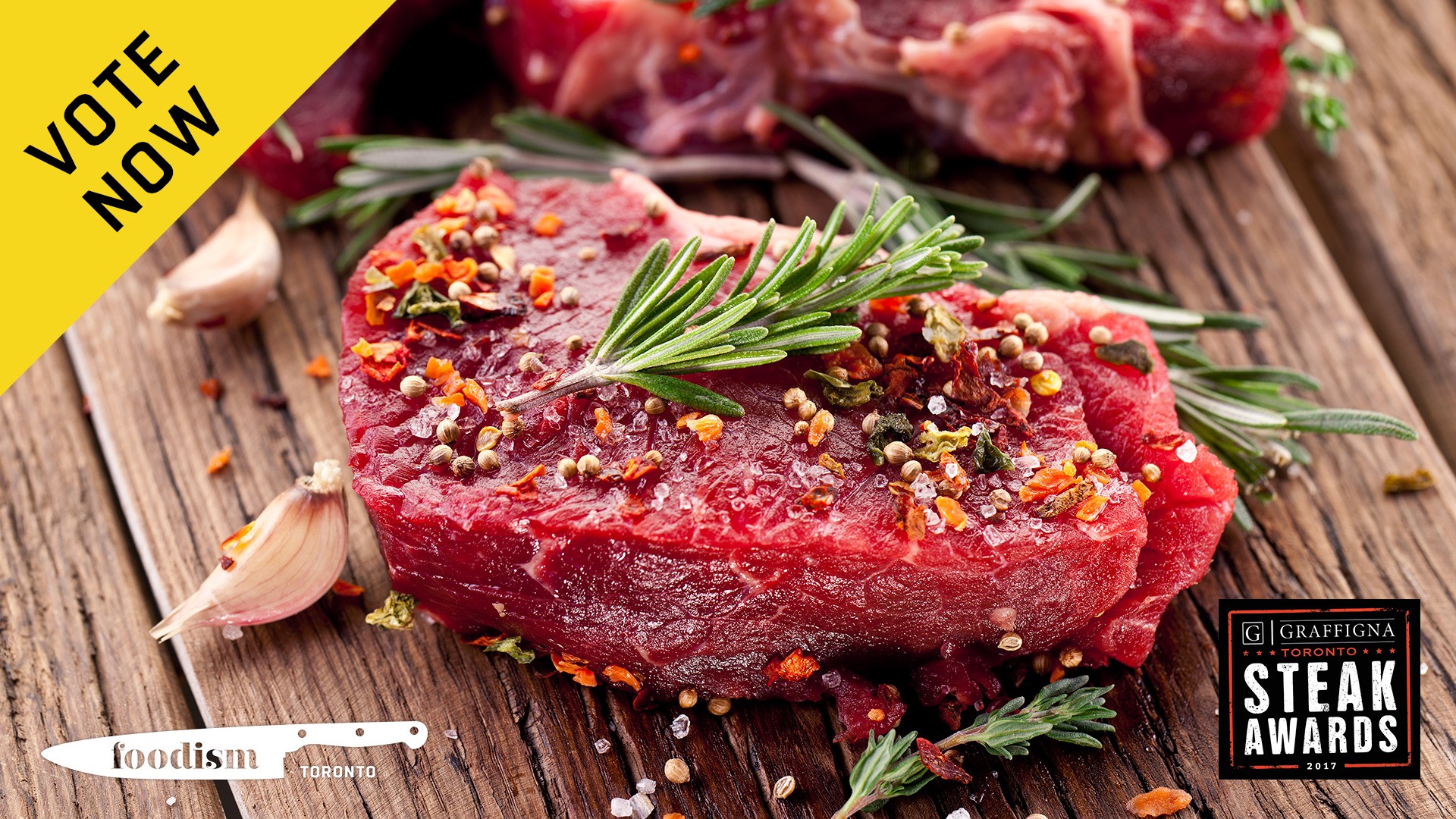 WE HAVE A WINNER
Earlier this year we gathered four discerning judges to launch our first annual Graffigna Steak Awards to highlight some of the best steak experiences in Toronto. And after much deliberation, the results are in.
For an overall steak experience that is purely opulent, Jacob's & Co. is king. The judges were thoroughly impressed with chef Danny McCallum – who curates the best steak menu in the country – and the service, which operates like a well-oiled machine.
While Jacob's was a standout, the journey was paved with an assortment of memorable experiences.
Barberian's shone for its service: after nearly 60 years, the restaurant manages to preserve a rare old school approach to hospitality. The best value was found at Farmhouse Tavern, where the steak is both delicious and a steal. If you're looking for some people-watching and libations to go with your rib-eye, STK does a great job of bringing that sexy Miami ambiance to Toronto.
If there's one thing we learned from all of this, it's that we're really lucky to live in a city that has a full range of steak houses, from ones that take you on a journey through time to those that present an ambiance of pure luxury. 
WIN AN EXCLUSIVE DINNER AT JACOB'S & CO.
Don't take our word for it: test-drive the winning steak house. We're hosting an exclusive dinner with Graffigna at Jacob's & Co. on August 30th and we want to give you and a guest seats at the table. Click here to enter. 
ABOUT THE GRAFFIGNA STEAK AWARDS
Toronto has a long history as a steak town. Throughout the years, the financial district has been ground zero for anyone seeking an expensive cut of meat and a tall, rich glass of malbec. But now hip new restaurants on Dundas West, King West, Ossington and other hot neighbourhoods are getting in on the action, too. These days you don't have to look for white tablecloths to find a gorgeously marbled, dry-aged, prime cut of meat seared and seasoned to utter glory.
Our ever-evolving restaurant scene continues to affirm that we're a city that knows how to appreciate a properly cooked cut of beef. So we're proud to announce that Graffigna – one of Argentina's best wineries – has brought its esteemed Steak Awards to Toronto.
This spring, our carefully curated panel of judges (meet them below) visited four restaurants across the city to determine which one serves the best steak. 
WE ASKED. YOU VOTED. 
We shortlisted the first three venues and we asked YOU to determine the last spot our judges will visit. You nominated your picks across our social media channels and we've tallied the votes.
THE JUDGES
Suresh Doss 
Editor of Foodism Toronto
Our editor loves a good steak, so naturally he's come on to lead the hunt to find the best one in the city. Suresh is a long-time Toronto food and drink writer who loves to eat across the GTA and regularly hosts food tours throughout the suburbs. He is also a contributor to publications such as the Globe and Mail, Toronto Life, Post City and Eater. Most recently, he was a guest judge on this years Top Chef Canada All-Stars.
Michael Hunter 
Head chef and owner of Antler
You'd be hard pressed to find a chef in Toronto as passionate about meat and wild game as Michael Hunter. After wooing the financial district crowds at Reds Wine Tavern, Hunter opened his own wild food-inspired restaurant on Dundas West in late 2015. Antler has quickly grown to become one of the top spots in the city due to Hunter's focus on redefining and re-imagining Canadian cuisine with a modern touch. 
Peter Sanagan
Owner of Sanagan's Meat Locker
One of the best butchers in Toronto – if not the best – Peter Sanagan is an authority on all things meat-related. His client list includes many of the city's top restaurants and he also operates his own butcher shop in Kensington Market. Before opening his first store, Sanagan was a chef at various high-end restaurants such as Mistura and Auberge du Pommier meaning he'll bring a well-rounded voice to the panel.
Natalia Manzocco
Food writer at NOW Magazine
As the resident food writer for Now Magazine, Natalia Manzocco covers the most fascinating trends in Toronto's restaurant scene. The role has also resulted in her trying her fair share of steak across the city. She has written for the National Post, Toronto Sun, blogTO Metro, and Fodor's, among other publications. When she's not writing, she organizes Pink Market, Toronto's LGBTQ craft fair.
THE VENUES