Make This: 360 Restaurant's Roasted Beet and Heirloom Carrot Salad
360 Restaurant's Executive Chef John Morris combines an array of winter veggies with a flavourful dressing for a salad that's as tasty and nourishing as it is visually appealing.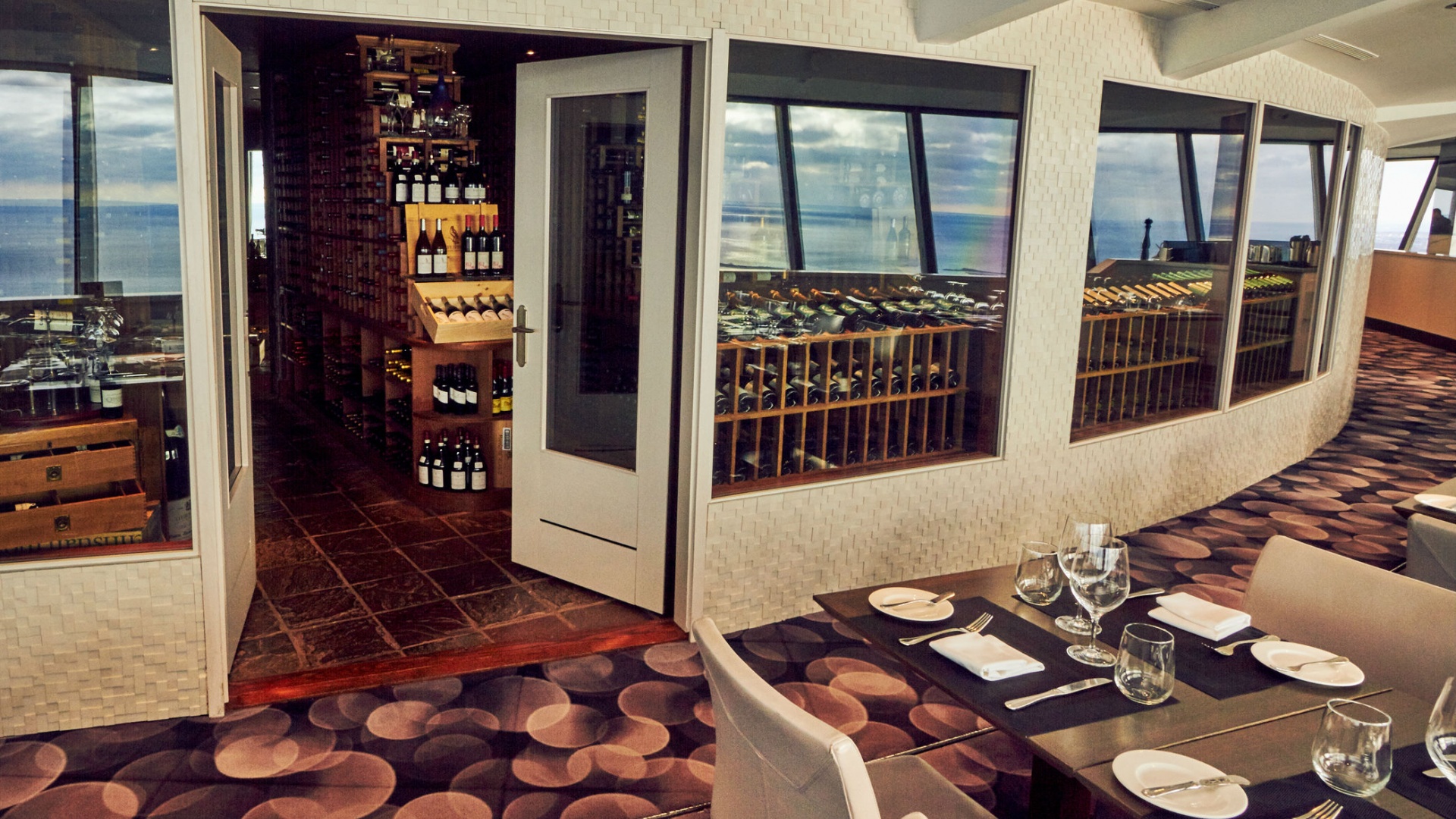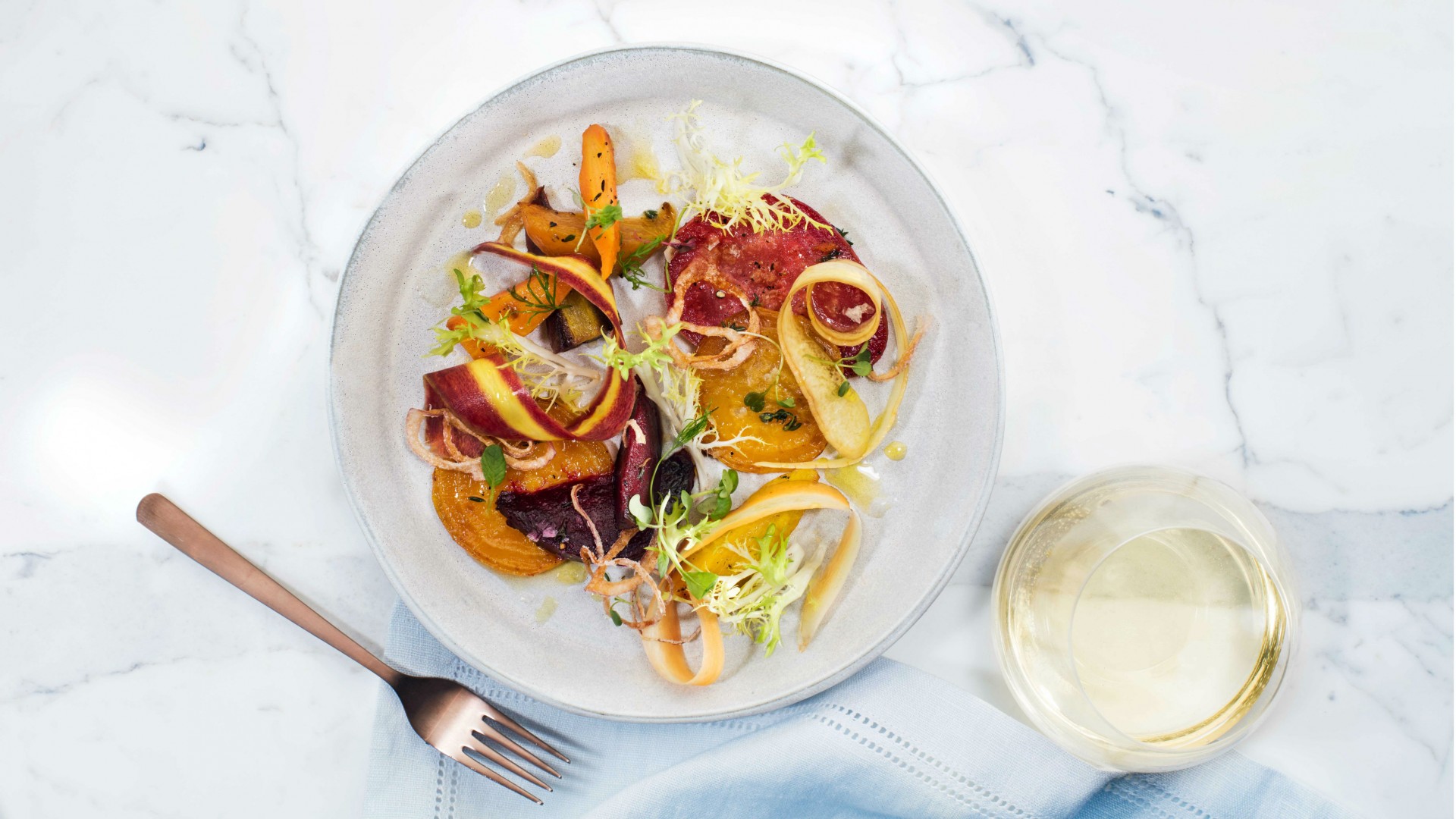 Ingredients
100g beets (red, golden and striped), cooked and sliced
30g heirloom carrot, slivered and blanched
3-4 small frisée lettuce leaves
1g radish sprouts
30 mL verjus vinaigrette
5 mL first-pressed canola oil
5 pieces crisp fried thin red onion rings
Verjus Vinaigrette
5 mL honey
5mL Dijon mustard
5g minced shallots
100 mL verjus
200 mL canola oil
salt and pepper, to taste
Crisp Fried Onion Rings
30g seasoned flour
5 red onion rings, thinly sliced
kosher salt
Method
To make the crisp fried onion rings, dredge rings in seasoned flour. Fry until crisp. Season with some kosher salt as they come out of fryer.
To make the verjus vinaigrette, combine honey, Dijon mustard, shallots and verjus in a bowl. Whisk to combine. Slowly whisk in oil to emulsify. Season with salt and pepper, to taste.
Combine remaining ingredients in a large bowl. Dress liberally with verjus vinaigrette. Top with crisp fried onion rings.