Make This: The Cloak Bar's Hidden Left Bauer
With its delicate mix of sweet and nutty flavours, this simple, Irish whiskey cocktail is a sophisticated way to celebrate St. Patrick's Day.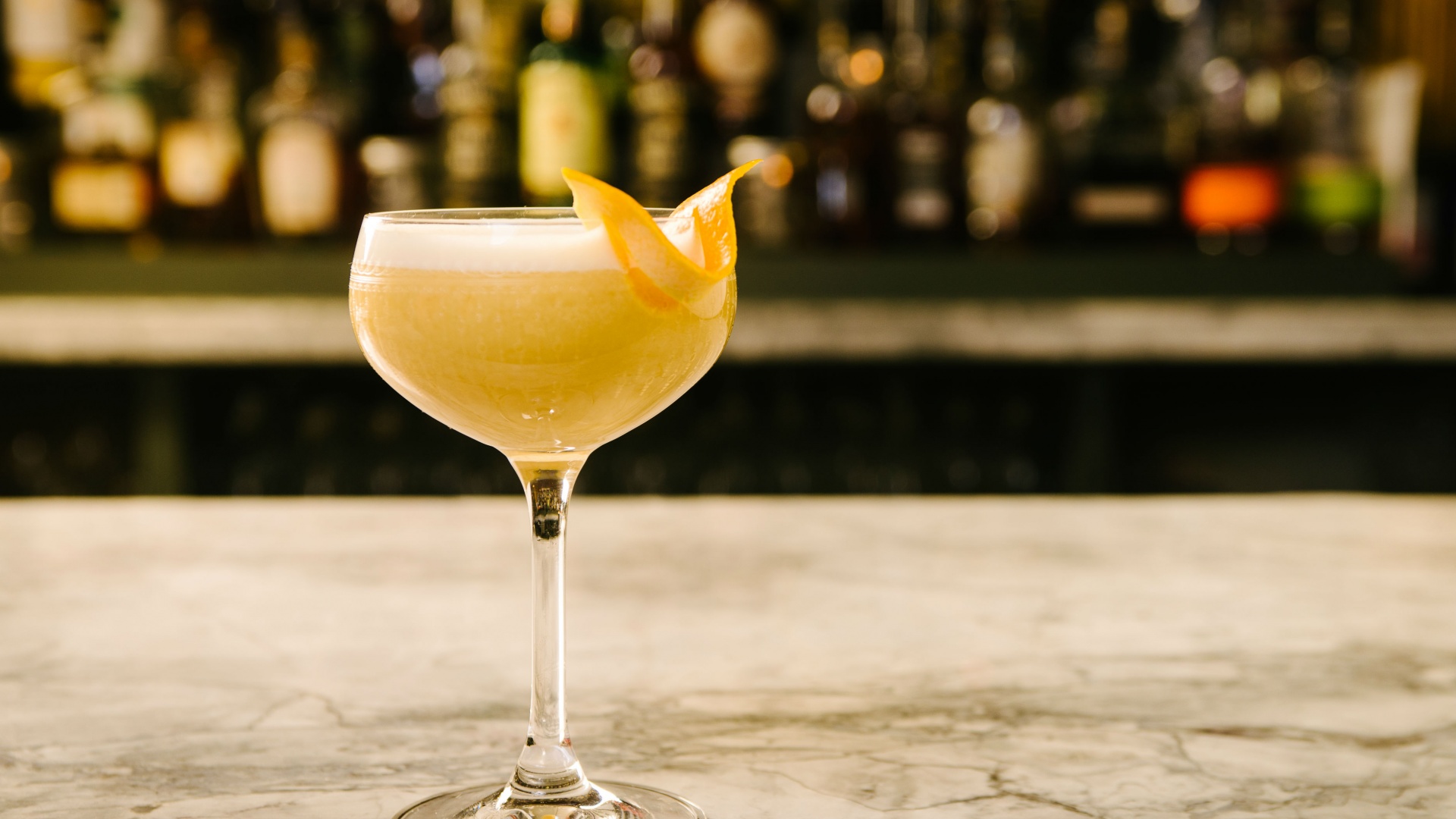 Ingredients
Cocktail
2 oz Jameson Irish Whiskey
¼ oz Oloroso Sherry
¾ oz Irish Breakfast tea syrup
1 tsp orange marmalade
1 whole egg
Optional garnish: chocolate covered candied orange zest
Irish Breakfast tea syrup
3 bags Twinings Irish Breakfast tea
1 L turbinado sugar 
Method
To make the Irish Breakfast tea syrup, put three bags of Twinings Irish Breakfast tea in a 1 L container and fill with hot water. Let the tea steep for 5-6 minutes. Remove the tea bags. Combine the brewed tea with 1 L of turbinado sugar in a large pot. Cook until the sugar is dissolved and the mixture is slightly reduced (don't let it boil).
Place all the cocktail ingredients in a shaker tin, add ice and shake. Strain the ice and shake again. Double strain into a coupe glass and add garnish, if desired.