Make This: Treeline Catering's Mushroom Duxelle with Malt Aioli
This one-bite canapé is a must-try for your next grown-up dinner party. The rich, earthy flavour of the mushrooms is nicely balanced by the sweet taste of the parsnip. Plus, it's pretty much a rule that a dollop of aioli makes everything taste better. Feel free to add an extra dollop. It will still be just as fancy.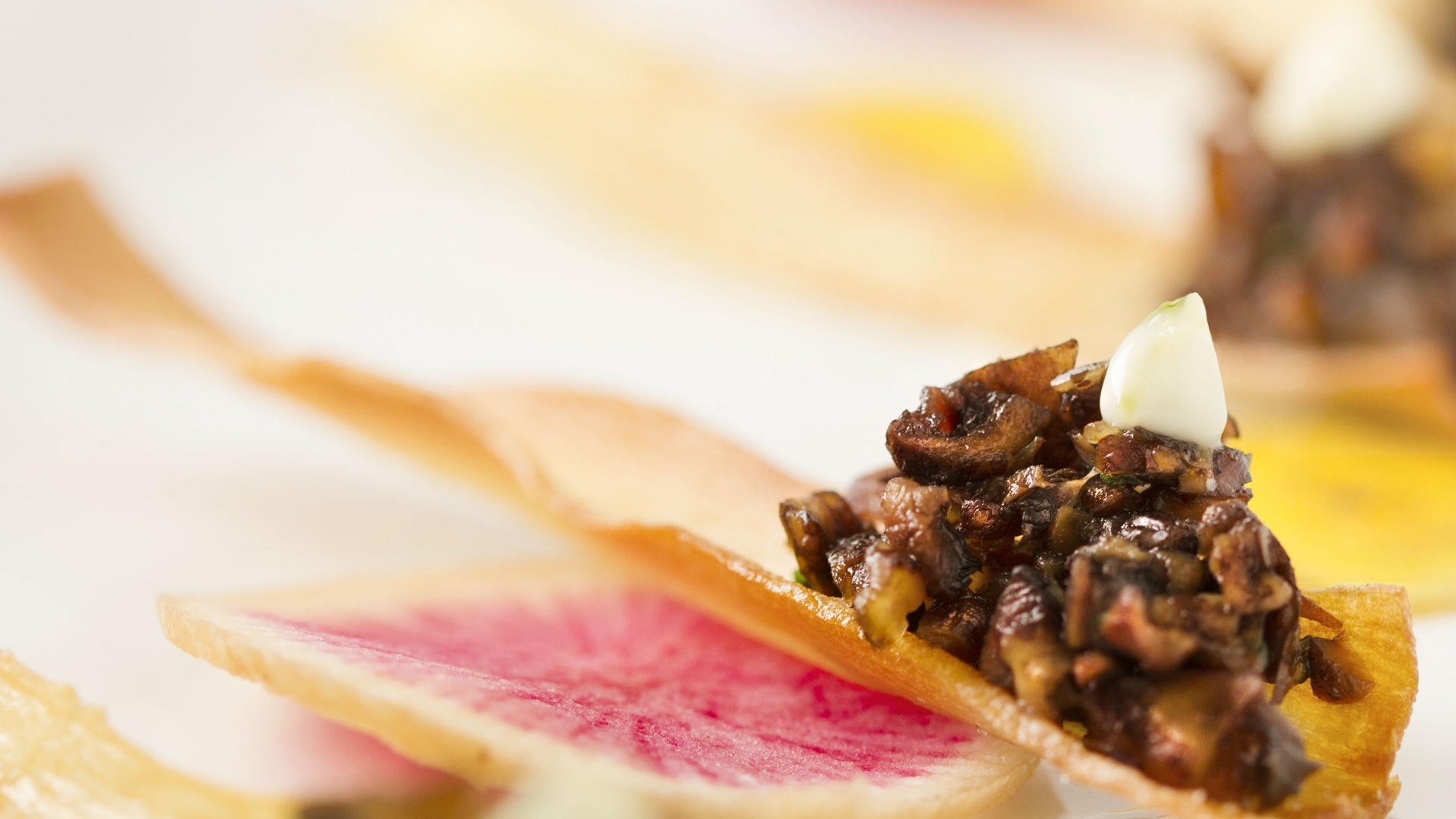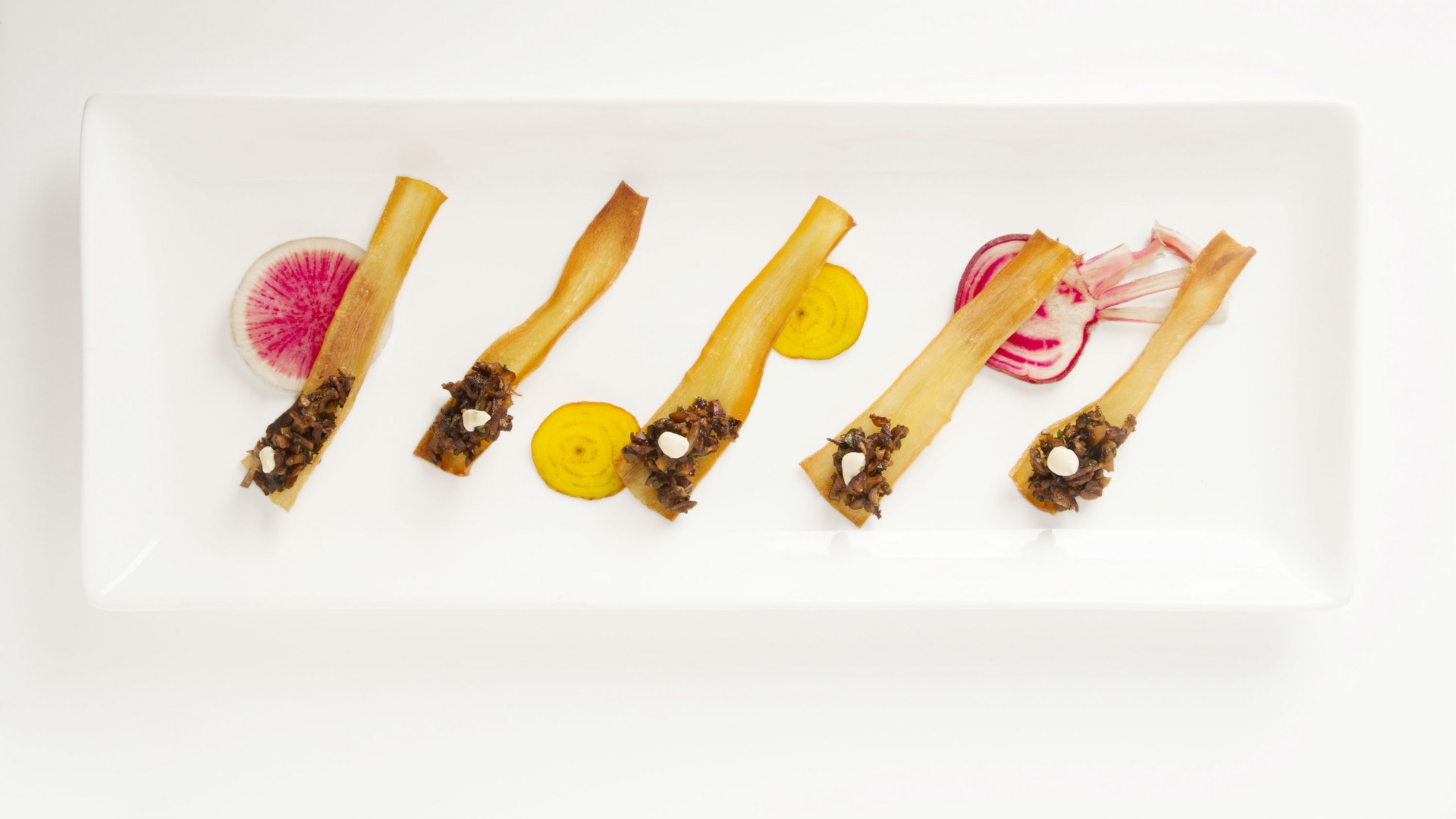 Ingredients
150 g shiitake mushrooms
2 tbsp olive oil
2 tbsp fresh chopped chives
few drops truffle oil
1 medium parsnip
100 mL mayonnaise
1 tbsp malt vinegar
Method
Mushroom Mix
Preheat oven to 350F. Remove the mushroom stems and toss the caps with salt and about a tablespoon of olive oil. Place the mushrooms on a baking sheet and roast them in the oven until golden brown. Remove the mushrooms from the oven and allow them to cool. Finely chop the mushrooms and then place them in a mixing bowl and add salt to taste. Add the chopped chives, truffle oil, and the remainder of the olive oil. Place the mushroom mixture in the fridge.
Parsnip Chip
Preheat deep fryer to 325F. Slice the parsnip thinly using a mandolin. Add small handfuls of parsnips into the deep fryer, stirring gently as you go. Fry the parsnips until they're lightly browned and crisp (approximately one or two minutes). Remove the parsnips from the oil using a slotted spoon, holding the spoon over the fryer to allow the parsnips to drain for 30 seconds. Transfer to a cooling rack and sprinkle with salt.
Malt Aioli
Mix malt vinegar with mayonnaise and add salt to taste.
Serve
Place a small amount of mushroom mix on each parsnip crisp and top with a drop of malt aioli.