Make This: The Chase's Bellwood's Beet
Trinity Bellwoods is a vibrant and bold 'hood, just like this cocktail. We love the alliteration and the allusion to the drink's ingredients in the name.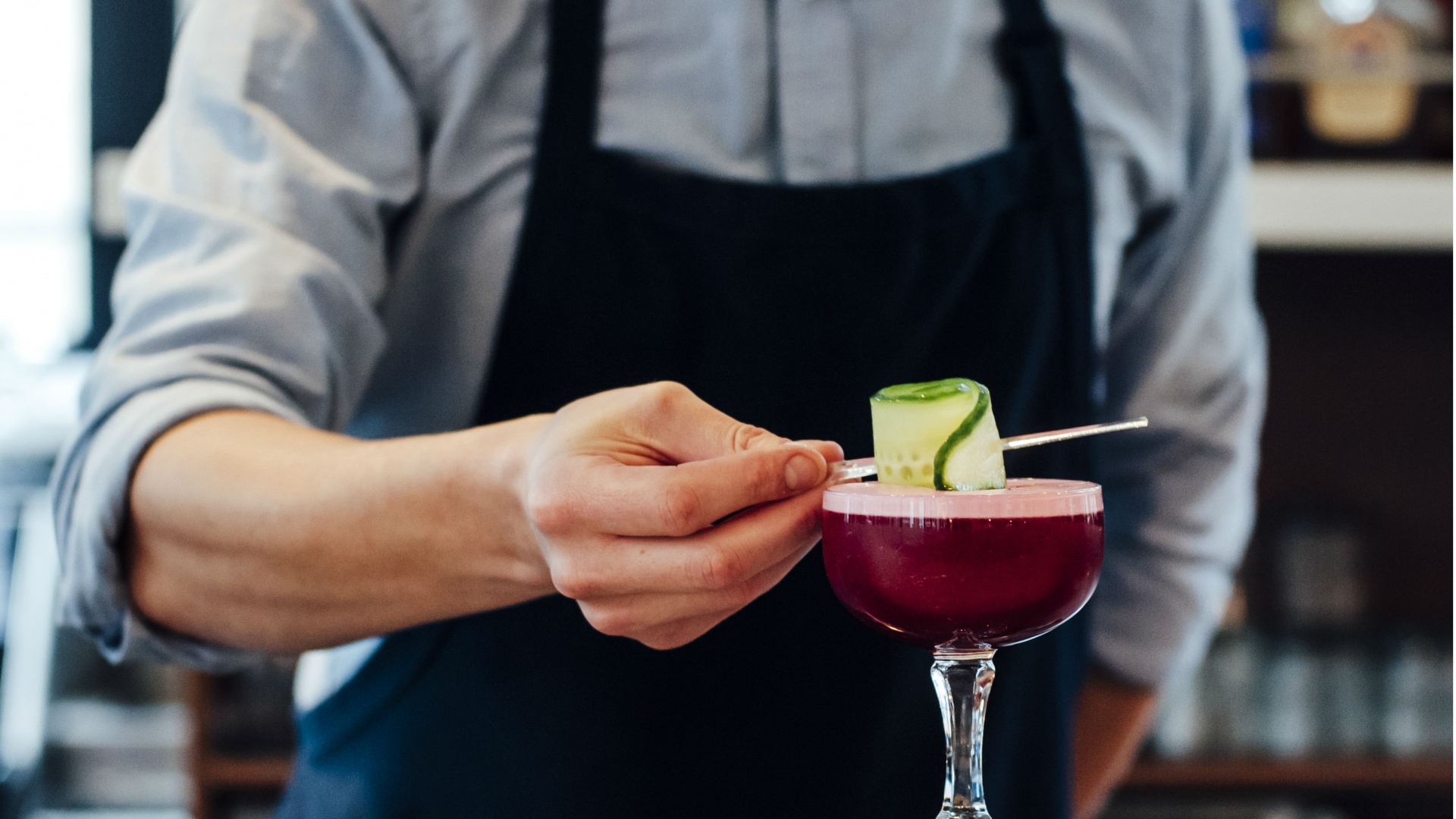 Ingredients
1 1/2 oz tequila
1/4 oz mezcal
1 oz lime juice
1 oz fresh-pressed beet juice
3/4 oz simple syrup infused with jalapeno and lime zest
1 egg white
Black pepper and cucumber for garnish
Method
Shake without ice, then shake with ice. Double strain into chilled coupe glass. Garnish with cracked black pepper and a ribbon of cucumber.