Make This: Thompson Toronto's Halloumi Salad
Halloumi, a salty, semi-soft Mediterranean cheese, is the star of this recipe from Kevin Sinclair, executive chef at Thompson Toronto. Halloumi pan fries beautifully, keeping its oh-so-good creamy center even as the exterior crisps up. It brings a savoury tang to this otherwise simple, citrusy salad.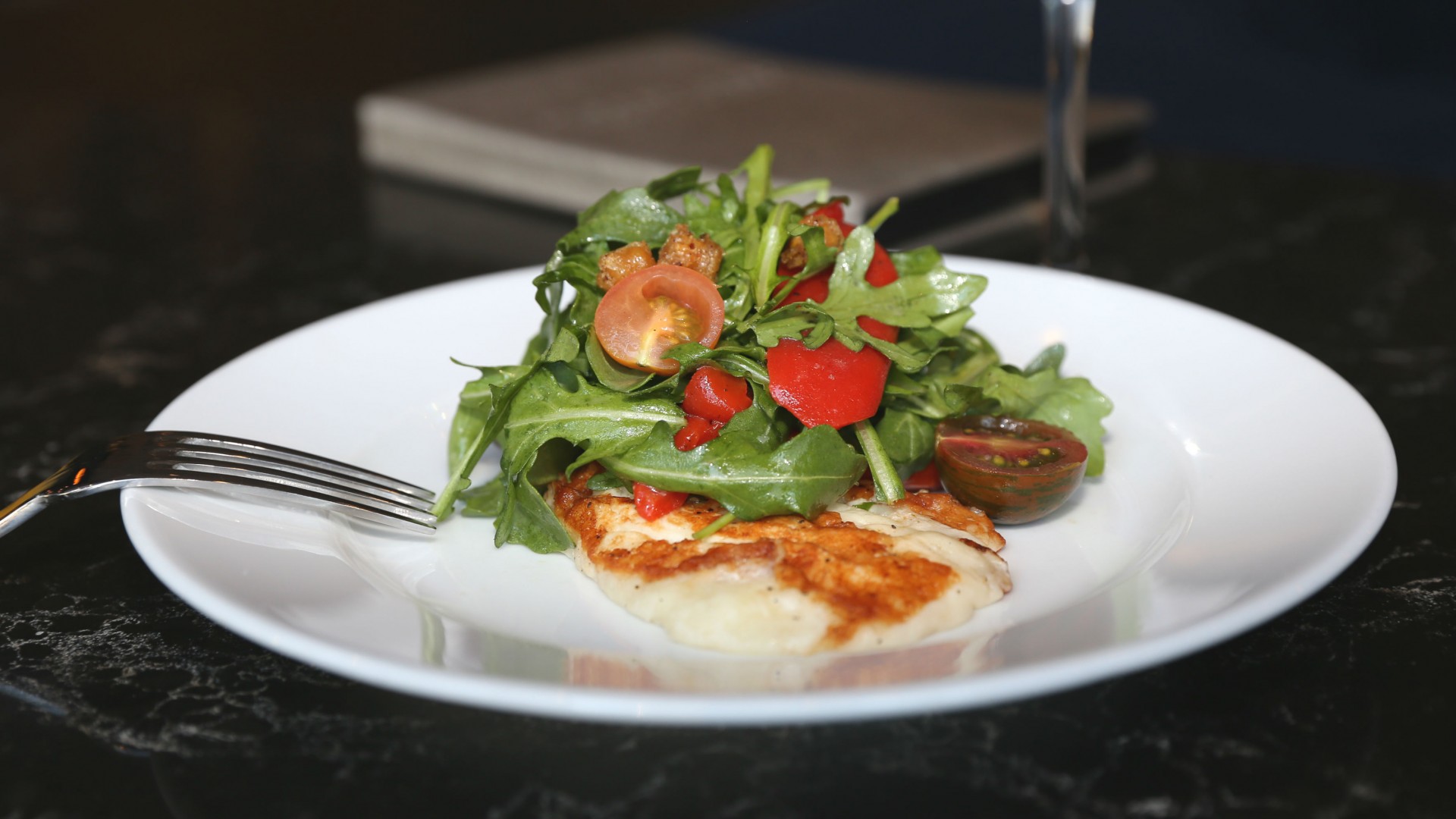 Ingredients
1 tbsp Dijon mustard
6 fl oz canola oil
4 fl oz lime juice
2 fl oz lemon juice
2 fl oz orange juice
4 oz halloumi
1/4 tsp salt (plus more, to taste)
5 oz arugula
3 oz roasted red peppers
3 oz cherry tomatoes
2 oz chickpeas
Method
Place the Dijon mustard in a medium-sized mixing bowl and slowly add canola oil while whisking them together. Finish the vinaigrette by adding the lemon, lime, and orange juices, as well as salt to taste. Set aside.
Pan fry the halloumi on both sides over medium heat until golden brown. Place the arugula into a bowl along with the other remaining ingredients and add 2 fl oz of the vinaigrette dressing. Top with the warm halloumi and serve.