Weapons of Choice: KitchenAid Nesting Ceramic Set
These efficient casserole dishes are designed to move easily from freezer to oven to table to dishwasher, plus they retain heat longer than their non-ceramic counterparts.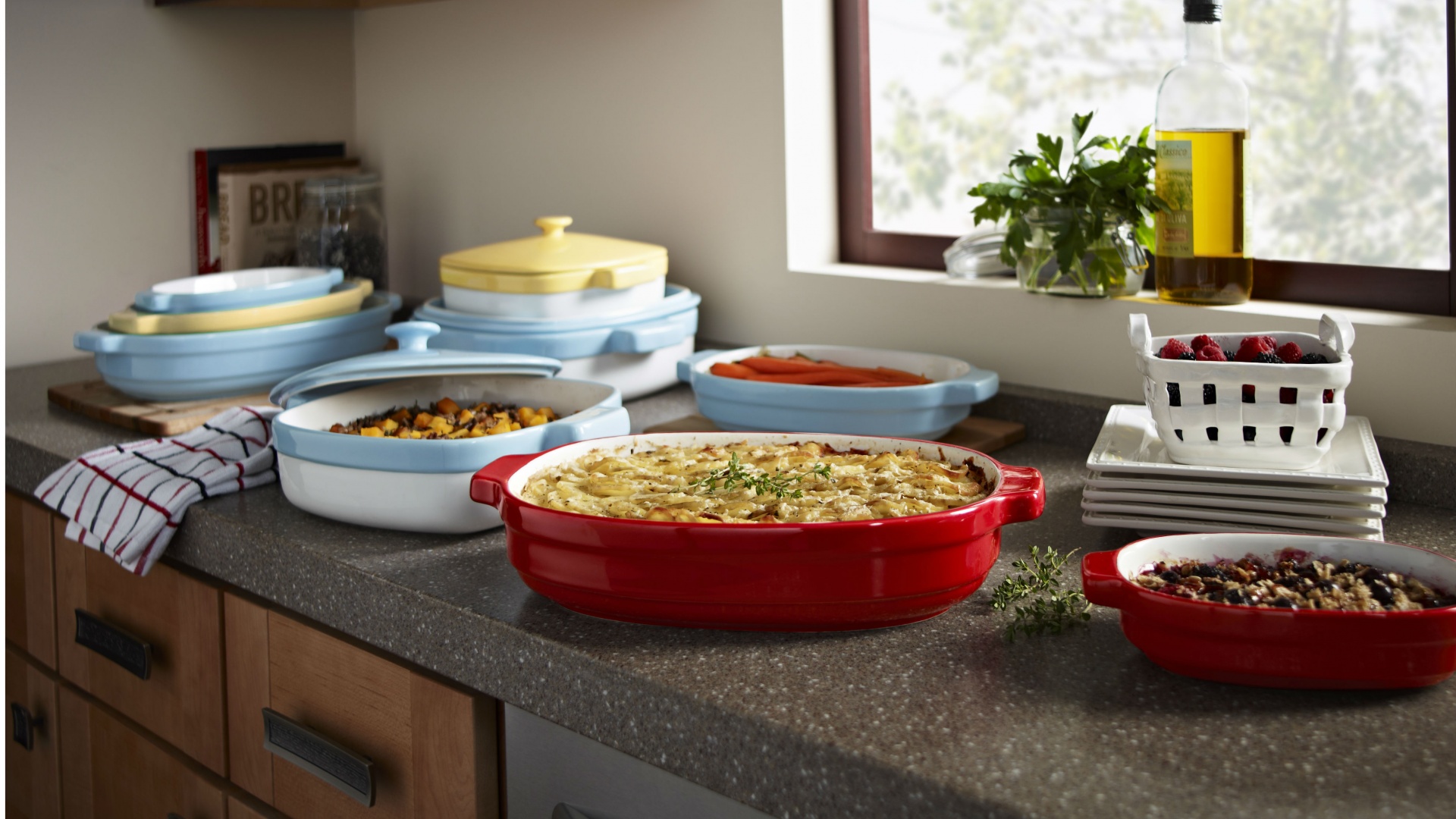 A high-quality casserole pan is one of those staple items that every kitchen should have, versatile enough to cook everything from shepherd's pie and lasagna to crumbles and au gratin dishes. This set from KitchenAid comes in four quart sizes (0.3, 0.7, 1.5, and 3.5), giving you a great range for preparing small or large servings. As their name implies, these dishes are designed to stack or nest inside one another, minimizing the space they take up in your cupboard — a big bonus for those of us with tiny kitchens.
These casserole pans are made from non-porous ceramic, which resists staining, chipping and cracking as well as the absorption of odours, oils and sauces. They retain heat longer than non-ceramic bakeware, plus they're freezer and microwave safe. Featuring a sleek, modern design, this set is also ideal for classing up your table setting when serving.
$149.99; KitchenAid.ca