Weapons of Choice: Dyson Pure Hot + Cool Link
The Dyson Pure Hot + Cool Link is a triple threat, functioning as a purifier, a heater and a normal cooling fan. It's great for eliminating kitchen odours, and it looks darn sophisticated too.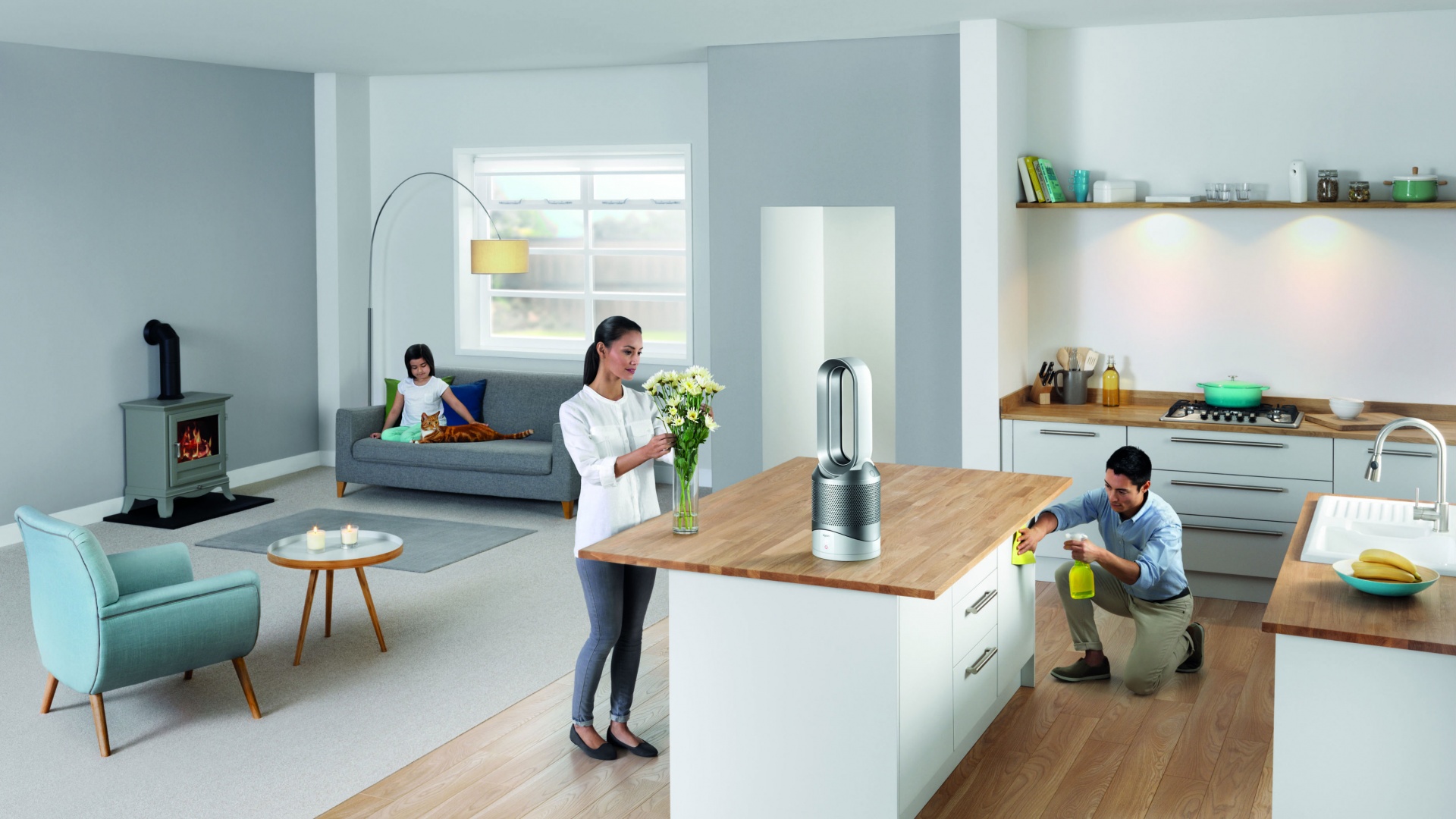 While the Dyson Pure Hot + Cool Link is best categorized as a fan, this smart machine does a whole lot more than just blow air around. Like Dyson's other fans, it features a bladeless design, which makes it much easier to clean, with no awkward blades or grills to work your way around — plus it also looks sleek and minimalist.
As a purifier, it removes 99.97% of allergens from the air using a glass HEPA filter. Since we tend to view all things in terms of their relation to food, we're particular (...ahem) fans of the filter's carbon layer which captures smells, including lingering cooking odours. You can sync the machine with the Dyson Link app, allowing you to turn it on and off as well as monitor your indoor air quality remotely from your smartphone.
$699.99; dysoncanada.ca