Weapons of Choice: KitchenAid Professional Series Blender
Featuring a 3.5-peak-horsepower motor, KitchenAid's heavy-duty new tool is the most powerful blender on the market for home chefs.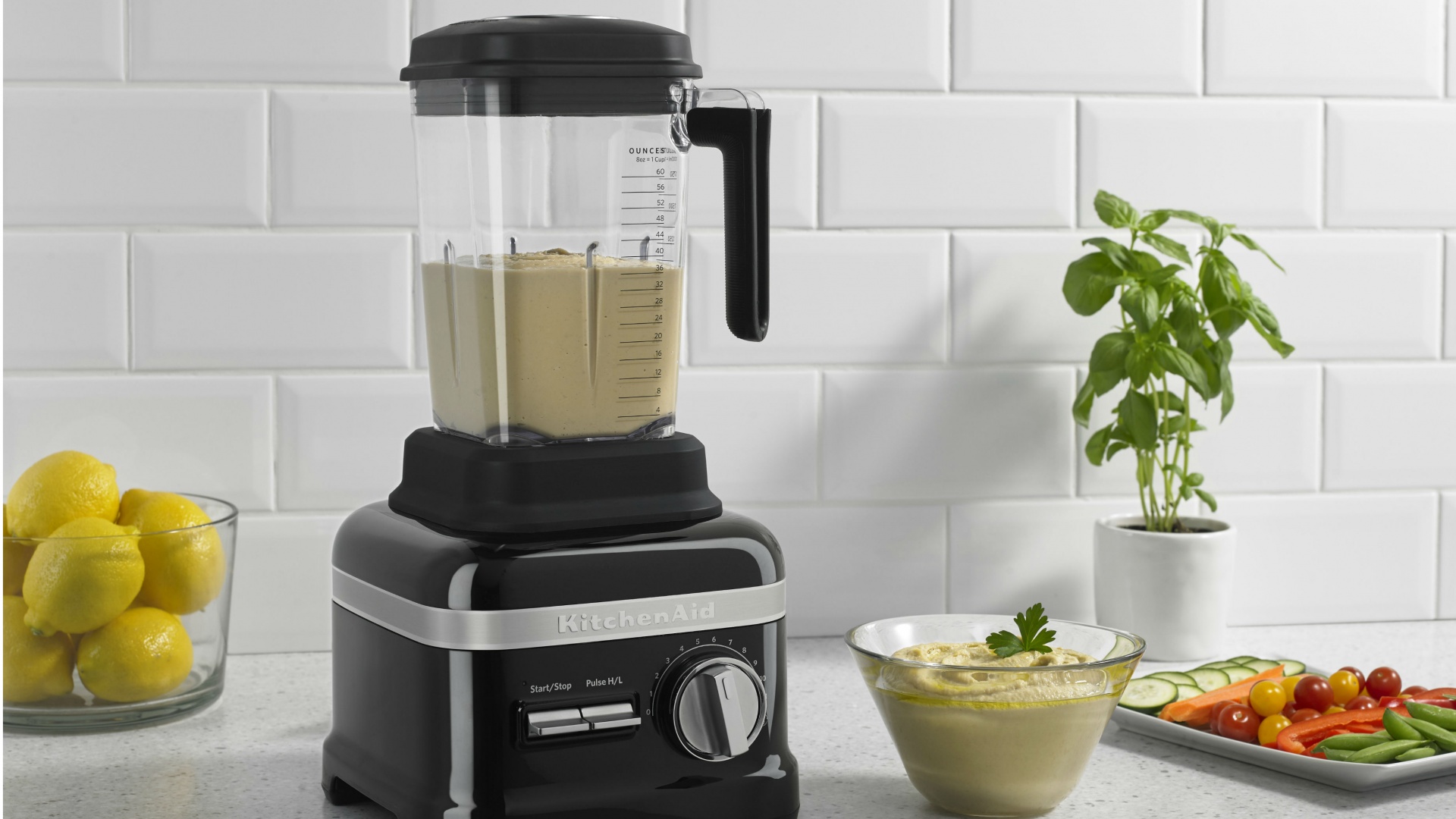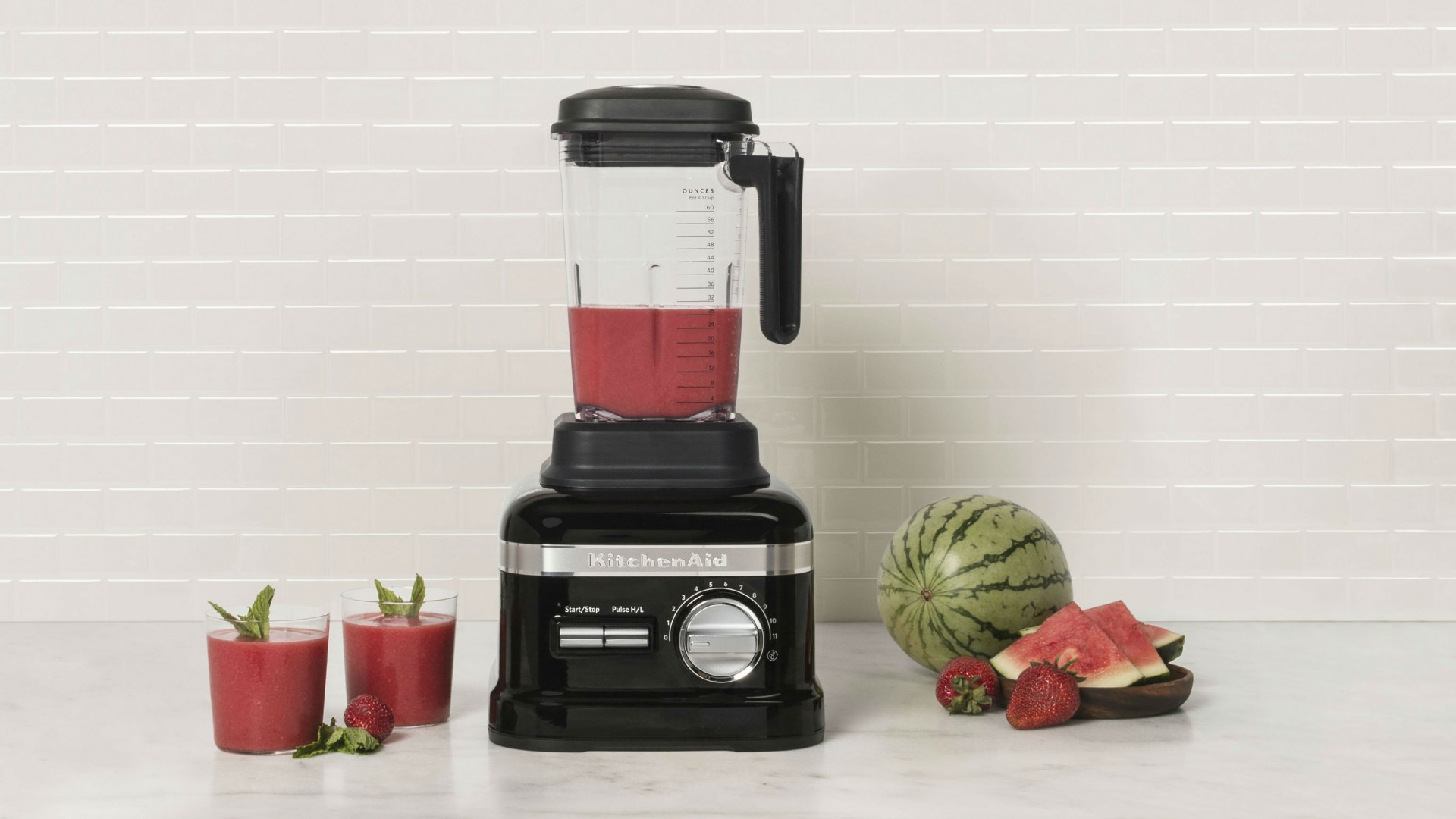 The KitchenAid Professional Series Blender produces more power than its competitors — KitchenAid literally put it to the test, tracking its output using a dynamometer, a special machine used to measure mechanical power.
It easily blends up tough ingredients like frozen fruits, whole nuts and hard veggies to create soups, sauces, smoothies and doughs. The blender has 11 speed settings, as well as a pulse button that's perfect for making crumb toppings, sandwich fillings, and other recipes that require a precise touch. Its four asymmetric stainless steel blades are designed to pull ingredients into a blending vortex for smoother results.
The blender comes with a flex edge tamper, which you can use to manually push ingredients into the blending vortex and scrape the sides of the jar — this comes in particularly handy when blending thick mixes like nut butters. It also has a nifty self-cleaning cycle, a big bonus for those of us who sometimes find ourselves spending more time cleaning our blenders after use than actually blending with them.
$529.99; KitchenAid.ca